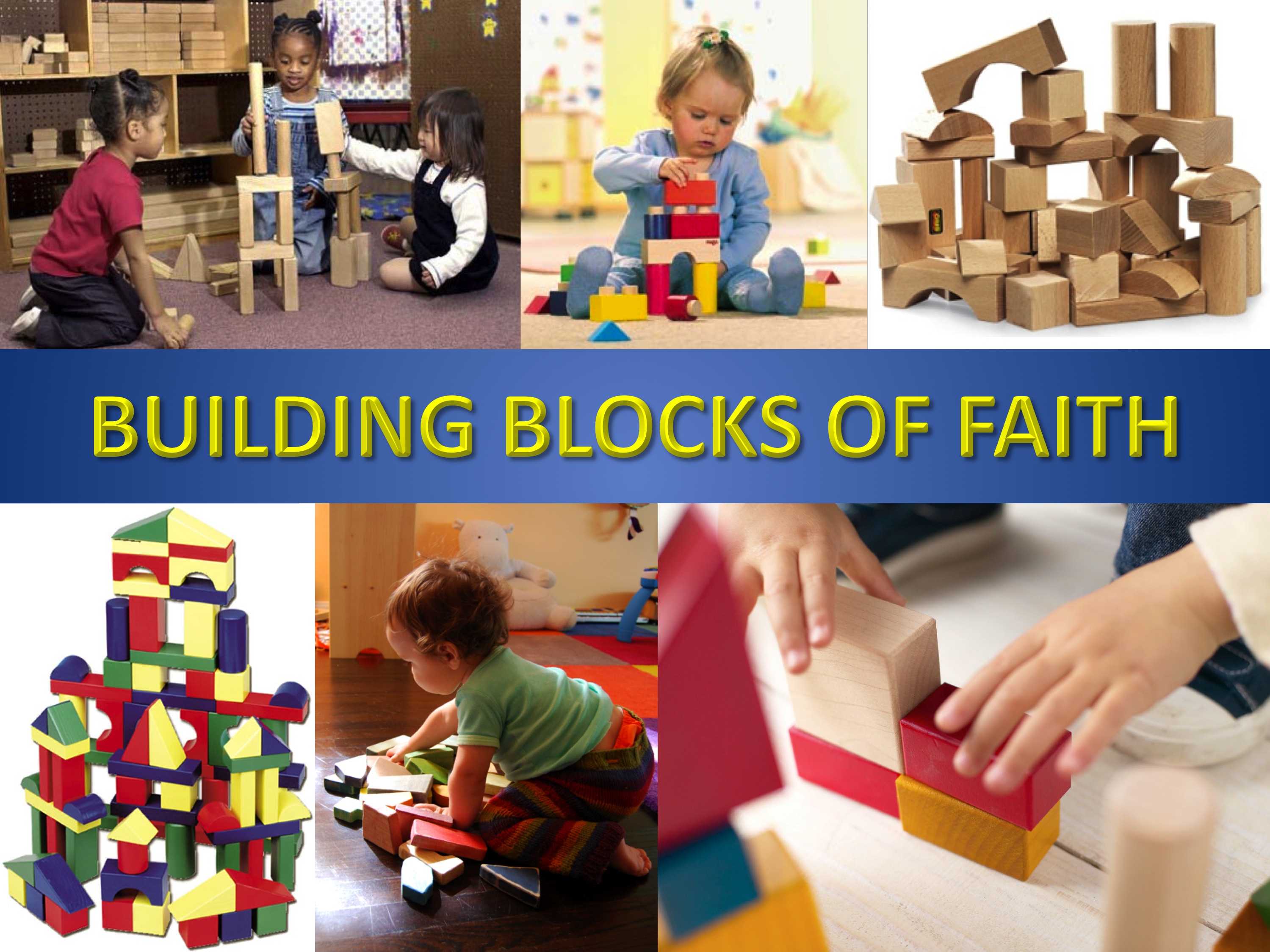 "So then faith cometh by hearing,
and hearing by the word of God." Rom.10:17

When one sees the value of Jesus Christ in their life for the first time a new life has begun. They may not have read the Bible. They may not have had any keen insight into GOD'S plan of salvation. But they know they're drawn to Christ by His life of self-emptying love and sacrifice demonstrating to all His true character as the Creator of Heaven and Earth. And from this moment forward they are "a Christian."

Now, they have to start somewhere. With a Bible in hand they have access to the building blocks of faith. Jesus gave His recommendation as to where to begin one's journey as a Christian: "Therefore whosoever heareth these sayings of mine, and doeth them, I will liken him unto a wise man, which built his house upon a rock: And the rain descended, and the floods came, and the winds blew, and beat upon that house; and it fell not: for it was founded upon a rock." Matt.7:24,25. There is no finer starting point than to read the LORD'S Sermon on the Mount in Matthew 5 thru 7. Every verse carries great weight in the lessons of salvation.

The following quote sums up very nicely the essential building blocks for the new Christian as they grow in the knowledge of Grace. "Guard your thoughts; they become words. Guard your words; they become actions. Guard your actions; they become habits. Guard your habits; they become character. Guard your character; it determines your destiny."—God Vine

The Apostles have laid out the building blocks of faith in their epistles. And each step of the growth in our sanctification (setting ourselves apart for GOD'S use), lessons are learned, with some of them being difficult for us, and for those around us. But with every victory (although some of the greatest do not appear as victories) the faith becomes increasingly steadfast and unshakable.

"Grace and peace be multiplied unto you through the knowledge of God, and of Jesus our Lord, According as his divine power hath given unto us all things that pertain unto life and godliness, through the knowledge of him that hath called us to glory and virtue: Whereby are given unto us exceeding great and precious promises: that by these ye might be partakers of the divine nature, having escaped the corruption that is in the world through lust. And beside this, giving all diligence, add to your faith virtue; and to virtue knowledge; And to knowledge temperance; and to temperance patience; and to patience godliness; And to godliness brotherly kindness; and to brotherly kindness charity. For if these things be in you, and abound, they make you that ye shall neither be barren nor unfruitful in the knowledge of our Lord Jesus Christ." II Pet.1:2-8.

"For all the law is fulfilled in one word, even in this; Thou shalt love thy neighbour as thyself.…This I say then, Walk in the Spirit, and ye shall not fulfil the lust of the flesh. For the flesh lusteth against the Spirit, and the Spirit against the flesh: and these are contrary the one to the other: so that ye cannot do the things that ye would. But if ye be led of the Spirit, ye are not under the law…. But the fruit of the Spirit is love, joy, peace, longsuffering, gentleness, goodness, faith, Meekness, temperance: against such there is no law. And they that are Christ's have crucified the flesh with the affections and lusts. If we live in the Spirit, let us also walk in the Spirit." Gal.5:14,16-18, 22-25.

"Be careful for nothing; but in every thing by prayer and supplication with thanksgiving let your requests be made known unto God." Phil.4:6.